David Howell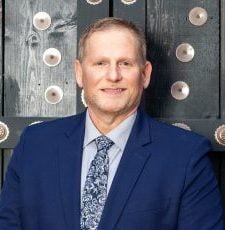 David is the youngest original member of The Howell Family. He played drums for several years for the family, but has been singing with the group for the last several years. 
He lives in West Plains with his wife, Rhonda, and their two children, Chloe and Dawson. David also plays other instruments including the bass, acoustic guitar and some banjo.  He maintains the website and coordinates recording projects.  
He was saved at age 10 and has a sincere passion for the Lord. He and his  family attend church at Cornerstone Family Worship in their hometown of West Plains, Missouri. 
His hobbies include acting in Christian dramas, golfing, reading and spending time with his family.